Discover it Chrome for Students Credit Card Review
January 8, 2020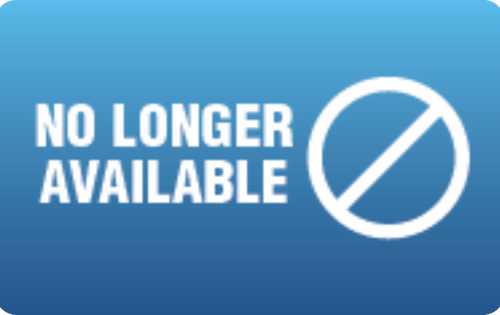 Get rewarded with the Discover it Chrome for Students
The Discover it® Chrome for Students Credit Card isn't your average student card. Yes, it's a great credit-building tool, but it's also designed to impress. With 2% cash back on popular rewards categories like gas and restaurants, a double cash back first-year bonus and a good grades incentive, it offers top rewards that can actually make a difference.
What's more, this card is light on fees. You won't be charged an annual fee or a foreign transaction fee. And in case you're not feeling the love, Discover will even waive the late fee for your first late payment.
Although there aren't many downsides, the Discover it Chrome for Students card wouldn't be a good fit if you don't spend much on gas and eating out. It's also not the best card for jet-setting abroad, as Discover cards are not widely accepted internationally.
What to expect from the Discover it Chrome for Students
APR: 0% intro APR on purchases and 10.99% intro APR on balance transfers for six months, then 19.49% APR on both purchases and balance transfers.
Annual Fee: $0
Reward Rates: Earn 2% cash back at gas stations and restaurants, up to $1,000 in combined purchases each quarter. Plus unlimited 1% cash back on all other purchases.
Intro Offer: Discover will automatically double the cash back you've earned at the end of your first year with no limit.
Even better
Good grades bonus: Be rewarded with a $20 statement credit each school year for up to five years if your GPA is 3.0 or higher. While not a huge amount, it's enough to replenish your stationery drawer or buy cinema tickets.
Low fees: Keep costs in check with no foreign transaction fee, no late fee on first late payment and no penalty APR.
Build credit history: Show you can manage money with this starter card and build a solid credit score so you can qualify for the best financial products in the future.
Free credit scorecard: Keep track of your FICO credit score and figure out what impacts your creditworthiness.
Easy switch off: Enjoy peace of mind knowing you can prevent new purchases, cash advances and balance transfers in seconds if your card is lost or stolen, either through the dedicated mobile app or the Discover website.
Social Security number monitoring: Free alerts if your details appear on any dodgy Dark Web sites.
But keep your eyes open for pitfalls
While there is so much to like about the Chrome for Students credit card, Discover cards aren't widely accepted internationally. So if you're about to head off for a globetrotting adventure, then a better alternative could be the Journey Student Rewards from Capital One. You'll still benefit from $0 annual and foreign transaction fee, plus it'll be accepted in most places. But be prepared for a higher APR of 26.99% and a lower cash back rate of 1% with no bonus rewards categories.
Another drawback with the Discover Chrome for Students is that bonus categories in gas and restaurants might not be a match for your spending. For example, if you tend to ride your bike and cook your meals, then perhaps Chase Freedom Unlimited will be a better fit with its 1.5% flat-rate cash back on all purchases. Unlike the Discover Chrome for Students, there's no cap on rewards with Chase Freedom Unlimited.
How to maximize your Discover it Chrome for Students rewards
The six-month 0% intro APR gives you a chance to get into a good routine with using and paying off your card. You'll still need to pay at least the minimum payment every month, but you won't incur any interest on unpaid balances during the interest-free period.
To maximize your rewards, you should use your Discover card as often as possible to pay for regular spending, particularly on gas and eating out. This is especially the case in the first 12 months, as Discover will double your cash back. While the $20 good grades bonus isn't huge, it gives you yet another reason to focus on your studies.
More importantly, remember to repay your balance in full each month after the 0% APR period, otherwise, any rewards you earn will be wiped out by interest charges. A good-to-know with Discover is that you can pay your bill up to midnight the day it's due, either by phone or online.
In terms of rewards redemption, you can receive cash back as a statement credit, direct deposit or gift cards. You can also use them for a charitable donation or to buy merchandise from select retailers. Your cash back never expires as long as your account remains open, and you can redeem any amount, any time.
Of course, one of the biggest benefits of this credit card is the opportunity to establish a solid credit profile. This is simpler to achieve than it sounds — just make payments on-time and pay the outstanding balance in full whenever possible to keep interest charges in check.
Bottom line
The Discover it Chrome for Students card is a no-brainer if gas and restaurant bills make up a huge chunk of your spending. With no annual fee, double rewards in your first year and a six-month interest-free period, this card delivers fantastic value.
You won't need credit experience to apply for this card, and as a beginner cardholder, you'll also benefit from features like FICO score monitoring to help work out how you can build good credit.
Despite all the positives, the Discover it Chrome won't suit every student. For example, if the rewards categories don't match your spending, or you prefer to keep things simple, a flat-rate cash back option like Chase Freedom Unlimited could be a better alternative. What's more, if you're worried about being stuck with a card that overseas retailers won't accept, the Journey Student Rewards from Capital One will probably make a better travel buddy.