Discover it® Miles Credit Card Review
December 19, 2019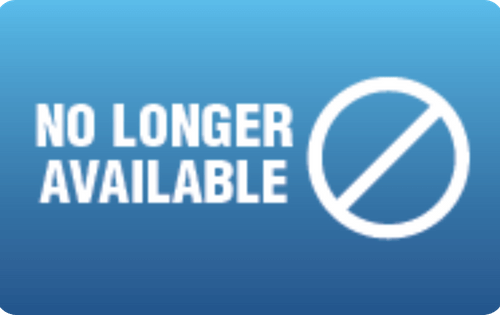 Get rewarded with the Discover it® Miles Credit Card
If you love to travel, but you're fee-averse, the Discover it® Miles Credit Card might be for you. This basic travel rewards card allows you to earn unlimited miles at a flat-rate without the usual hefty annual fee typical of other cards in the travel category. With the additional generous bonus offer for your first year, you can make this Discover card work for you if you're ready to commit to a single, everyday spending card to get the most bang for your (plastic) buck.
What to expect from the Discover it Miles Credit Card
APR: 0% intro APR on purchases for 14 months, then 12.49%-24.49% variable APR.
Annual Fee: $0
Reward Rates: Cardholders can earn 1.5x miles per dollar on every single purchase. Your rewards will never expire.
Intro Offer: Discover will match every mile you earn during your first 12 months, automatically. There's no sign up required. The best part? There is no limit to how many miles you can earn. If you earn 40,000 miles, you'll receive a 40,000-mile match for a total of 80,000 miles after 12 consecutive billing cycles.
Even better
There are no blackout dates to trip up your travel plans. Cardholders can simply pay for travel expenses without any limits imposed.
Cardholders can redeem miles as a statement credit for travel expenses, or they can also be redeemed for cash.
Users never have to worry about tracking rotating bonus categories. Instead, there's one flat-rate that applies to everything you buy.
Freeze your credit account in seconds with a simple on/off switch through the mobile app or through the website to stop cash advances, purchases and other transactions.
Receive a credit scorecard with your FICO Credit Score to stay on top of your financial health. View your score for free via monthly statements, through mobile or online.
All purchases are monitored for suspicious activity, and you won't be held responsible for unauthorized charges.
But keep your eyes open for pitfalls
The main drawback of the Discover it Miles rewards card is the lack of glamorous rewards like being able to use airport lounges and other premium perks other travel cards boast. It's also not the highest rewards rate out there, especially when you are faced with the 1.5x miles per dollar earning rate after the intro matching bonus is over. In addition, if you're planning on international travel, you should note that Discover cards aren't always accepted in foreign countries. So, even if it's true that there's no foreign transaction fee, you may not even get to use that benefit.
There's also no traditional cash sign-on bonus despite the unique first-year miles-matching benefit Discover offers. In addition, unlike other similar travel cards, there are no bonus categories where you can earn more on certain expenses like gas or dining out. And finally, if you have less than stellar credit, you might not be approved for this card because approval is conditional upon good to excellent credit.
If you want a card with a higher rate of return for travel returns, the Capital One Venture Rewards Credit Card gives users two miles per dollar on every purchase. It also offers new cardmembers 50,000 bonus miles after spending $3,000 on purchases within the first three months of account activation. However, although it hooks you with a $0 annual fee for the first year, you'll be charged $95 annually to use the card after that.
If you're okay with paying an annual fee for extra perks, the Chase Sapphire Preferred Card may be more up your alley. With options to spend in bonus categories and a sign-up bonus equivalent to $750 in travel rewards if you spend $4,000 in the first three months of account activation, this is a promising card for the strategic traveler. However, the higher APR rate that starts at 17.74% and goes up to 24.74% makes it a poor choice for those carrying a sizeable credit card balance month to month. There's also a $95 annual fee to contend with.
All in all, the Discover it Miles credit card is great for credit users who want a straightforward way to earn travel rewards over time. It's a slow burn without the razzle-dazzle of fast-earning travel categories and quarterly bonus categories — and for many, that's perfectly fine.
How to maximize your Discover it Miles rewards
To squeeze the most value you can from this travel rewards card, you will need to commit to using this card pretty much exclusively for the first year to rack up those miles and maximize your end-of-year miles match. If you take into account the miles-matching, this card offers users a 3x miles per dollar or a 3% cash back rate during the first year. After that, you'll still earn 1.5x miles at a flat-rate on all purchases you make, which means you never have to worry about which card to choose for a rotating bonus category.
Let's look at a potential real-life example: If you spend $10,000 on regular purchases, you'll get back a total of $300 after Discover matches your miles during the first year.
Bottom line
Committing to an annual fee is sometimes a hard pill to swallow. But the Discover it Miles rewards card is a smart choice for travelers looking to build flexible travel rewards without paying a pesky annual fee. It's a strong option for those who plan to stay within the U.S. and can rely on a single card throughout the year to maximize the end-of-year reward. This is an excellent, no-fuss way to earn travel rewards for those who want to stick with a card with easy-to-remember terms and rates.